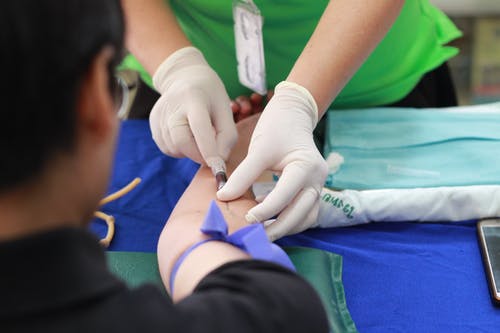 Many healthcare centers offer in-home nursing care to help you easily visit a loved one at the hospital. Many patients can heal and recover quicker when they are at home. If you have a loved one recovering from a chronic illness, surgery, or a fall, you can receive every health care you need in the same location. Using home care services can save you money and time by cutting down the number of times you need to visit the hospital. Every person in need receives professional care from the comfort of their home.
Home health care lets seniors heal from injuries or deal with chronic or acute diseases from the comfort of their homes. Many incredible benefits come with taking advantage of home health care:
1. Personalized Care
If you decide to go with home care, it is not necessary to adjust to the schedules and routines of the facility. Whatever the requirements of your loved ones might be, home care services like diabetes home care could be customized to meet these requirements, whether just a few hours of assistance or full-time care.
2. Greater Independence
Seniors tend to hide their problems to themselves because of the fear of the possibility of losing independence. Home health care aids seniors in keeping their independence by helping them carry out routine activities like taking a walk, bathing, dressing, and making meals. They can stay at home for as long as they want. Home care will also help with household chores for seniors. Home care can help maintain a secure and healthy living environment for seniors with difficulties with household chores such as vacuuming, laundry, dishes, and easy chores.
3. Comfort
With home health care, your loved ones will be able to stay where they feel comfortable and at home. They can relax in their bedrooms, shower in bathrooms, and perform their daily routines. A familiar environment can benefit people suffering from progressive memory disorders like dementia.
4. Saves Money
Patients may require intensive care, requiring specialized procedures performed several times daily. This is why it's not suggested to have the patient stay in the hospital for a long time, as it's not economically friendly. Patients can receive high-quality medical attention from the safety and comfort at home with home care services. If compared with hospital care, it's far less expensive.
5. Companionship
Social isolation and feeling alone may affect the elderly's health when they live independently. A caregiver can improve the quality of life of the health and well-being of your loved ones by providing familiar faces, lively conversations, and an actual human connection. It is also easy for family members to visit a loved one at their home instead of in the hospital or care facility.
6. Team of Professionals
With the assistance of nurses, social workers, therapists, and other home health care professionals under the supervision of a physician, patients can get comprehensive care in the comfort of their homes. Every member is educated and assessed. Patients do not have to visit the office of a doctor or rehabilitation center or even a hospital to meet the experts.
7. Family Involvement
In-home care, it is possible that you and your family members can be more involved in how your loved one is taken care of. You'll be in direct contact with the caregiver through an experienced home care agency, and an in-home care manager will send you periodic updates on care.
8. One-on-one Attention
Home care will allow your loved ones to be the caregiver's priority. They ensure that your loved ones are safe and comfortable every single day. In-home caregivers can care for single patients, so their needs are addressed faster than in a hospital. In-home health care is distinctive in providing individual, meaningful, and skilled one-on-one care that helps professionals and their patients form a strong bond.
People nowadays are living and moving longer; consequently, the elderly today are aging differently than they were 50 to 100 years ago. Therefore, home-based care is more essential than ever, and various choices are available to help people age in their environments.