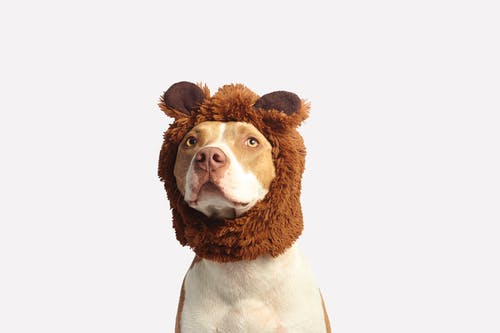 A fluffy, adorable puppy to cuddle is among the greatest pleasures. Everyone within the family will be able to remember this moment; everyone will assist in caring for and loving your new puppy.
The first thing you need to do is bring him to the vet so that you can have him examined. Most feel anxious about going to the vet at first, particularly when you aren't sure what you can expect. Talk to your veterinarian about a plan for your puppy and work with him to ensure that he is healthy and content.
Things You Should Ask Your Vet
The veterinarian will conduct an extensive physical exam and gather information from you during your first visit to the vet to get a complete picture of your puppy's overall health. It's also an excellent opportunity to get all the information you can about puppy care to give the best treatment for your puppy.
1. Is my puppy sick?
Many puppies are infected with one or more types of intestinal parasites that aren't immediately obvious to cause digestive tract irritations after being brought home from the shelter, breeder, or the great outdoors.
A crucial aspect of a puppy's initial visit to the vet is a baseline fecal test to identify common parasites. To eliminate parasites that might not cause symptoms or aren't present enough in the feces to warrant diagnostic tests, vets suggest an initial course of broad-spectrum dewormer.
2. What is the most secure method to vaccinate my puppy?
The most secure immunization method for puppies depends on various factors such as age, previous vaccination history, and current health status. If administered by a knowledgeable vet, vaccinations that shield our pets from specific germs and viruses are effective and safe.
The most critical vaccines guard against deadly diseases (Distemper, Parvovirus, Rabies, etc.). Other immunizations help protect against non-fatal illnesses (Bordetella, Lyme, etc.). Puppies should only be vaccinated if they do not have other health issues, such as intestinal parasites, respiratory tract infections, etc.
To know more about pet vaccines and parasite control, you can ask your veterinarian for information, especially about your dog or cat vaccination schedule, so that you may book ahead of time. 
3. What is the best time to see the vet?
The average pet owner could miss many signs of illness, so your dog needs to be examined by a vet regularly. In the initial six months of a puppy's existence, it is recommended that they be read by a vet from a reputable veterinary clinic or hospital-like Green Valley Veterinary Clinic every three or four weeks for vaccinations and other diagnostic tests and treatments. At around 18 months, booster vaccinations are given.
4. How can I protect my puppy from illness and injury?
Whatever the puppy's age, the training process should start immediately. It is possible to offer a food reward directly to get your dog's attention. The next step is to use positive reinforcement to encourage the dog to stay, sit at a particular place, sit, lie down or drop and perform other actions. 
Dog owners need to show their dogs to walk on leashes. This will help you keep your dog in check when you take him out to walk around, meet friends with him, or carry out your day-to-day routine. You can protect your pet from illness and injury by using a short leash or placing your pet in a crate.
5. What should I feed my dog?
The steady development of puppies' cells that are rapidly growing requires an ongoing supply of nutrients. Young dogs need more calories, protein, fat and vitamins, minerals, and other nutrients than adults to develop well and keep a healthy weight. The food they eat for puppies must contain the right amount of nutrients that encourage healthy development, not speedy weight gain that could cause obesity and bone problems. At this point, it is more frequent to feed.
Aside from nutrition, one of the critical aspects of pet care is dental health. To know more about what you can do to keep your pet's oral health at its best, you can click this link or ask your veterinarian for tips.