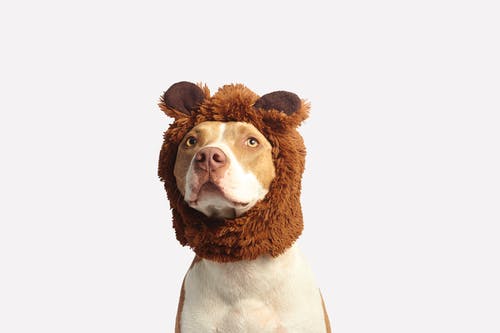 As a pet owner, there are many things to think about, especially if you're thinking about adopting a dog, cat, pot-bellied pig, or reptile. If you need veterinary treatment, contact a qualified veterinarian right away. This post will explain the many sorts of veterinarians and the education and certifications they must have to assist you in choosing the best one for your pet and livestock.
A veterinarian is a practitioner who is concerned with the health of animals. They are responsible for detecting and combating animal-related infections and caring for sick animals. Veterinarians can also assist you in caring for your pets. This post will review the many services offered and when they are required for your pet.
Types of Veterinary Care
When it comes to pet care, there are numerous options. What they provide at their clinic is commonly referred to as special, critical, and emergency services. It might be challenging to differentiate the types of veterinary care and how they fit into regular veterinarian care.
Regular Veterinary Care
The vast bulk of veterinary care is focused on prevention or health. Instead of addressing ailments, their primary focus is to keep your pet healthy. They attempt to improve your pet's quality of life while lowering the chance of suffering. As a result, meeting your pet's medical needs through routine veterinary care is critical. Examples of veterinary care services include:
Physical examinations

Additional diagnostic tests and lab tests

Vaccinations

Parasite prevention

Treatment for behavioral disorders

Socialization and training

Nutrition and diet

Oral hygiene and care
Healthy nutrition and exercise are essential for your pet's general health and ability to fight disease. Regular veterinarians may also deal with medical emergencies, determine and mend wounds, and deal with other health issues. You can also learn about the different skin conditions right here.
Emergency Pet Care
Although no one can predict when their beloved pet may require emergency veterinary treatment, practically all animals will need it at some point. An emergency is a serious or life-threatening ailment that necessitates immediate assessment and treatment.
If you take your pet to a veterinary emergency facility, the vet will treat it so that they can thoroughly inspect, diagnose, and treat the condition. It is critical to seek emergency veterinarian care for various reasons, including injury, poisoning, and bloat (much like one would expect from human emergency rooms). The highly-trained veterinarians for urgent services prioritize veterinary crises. They have the most up-to-date medical equipment to handle any pet emergency.
Critical Pet Care
An intensive care unit (ICU), similar to an emergency department, is a facility for pets who require life-saving care. Human and animal hospitals both include intensive care units (ICUs). The intensive care unit (ICU) is the best pet hospital for animals who require 24-hour care due to accidents or diseases.
Critical veterinarian treatment is required if your pet requires close attention while recovering. They may require more than simply diagnostic testing, vital sign checks, medication administration, and IV treatment at this point. In these facilities, critical care professionals are on hand. For more information visit VRA Vet.
Conclusion
Veterinarians may specialize in a specific area of veterinary surgery, medicine, or animal species. These are just a few of the specialties available in veterinary medicine. As new diagnostic and treatment capabilities are developed, the demand for specialized veterinary care is expanding. Veterinary technological developments and capacities grow and become more efficient every year.