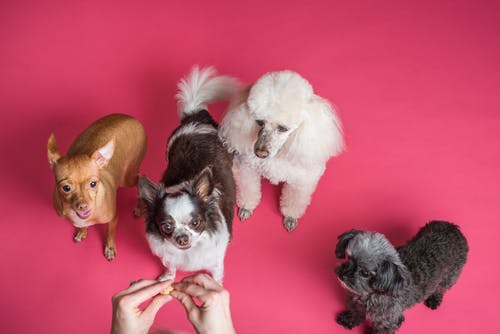 Pets are part of the family. When they're sick, it's natural to want to get them the best possible care. But with so many different types of veterinarians out there, how do you know which one is right for your pet?
All vets studied veterinary medicine but not all pursued additional training and became a specialist. In addition, there are different types of veterinary practices, from general to emergency care, that your pet might need.
Here's a rundown of the different veterinarian types and veterinary practices you may encounter:
1. General Practitioner
This is the most common vet type you meet. They provide routine care and treat a variety of animals. If your pet is healthy and just needs their yearly shots, a general practitioner can take care of that. They can also diagnose and treat your pet's health problems but may refer you to a specialist if it's something they don't usually see or if it's more serious.
2. Emergency Vet
If your pet has a serious injury or illness, they will need an animal urgent care. These vets are available 24/7 to provide life-saving care for your pet. They also have the necessary equipment to deal with serious cases, such as x-ray machines and oxygen tanks.
Moreover, they have experience dealing with various emergencies, so you can be sure your pet is in good hands.
3. Animal Behaviorist
If your pet is having behavioral problems, an animal behaviorist can help. They are experts in animal behavior and can provide you with advice on how to change your pet's behavior. They may also prescribe medication if needed.
For example, if your dog is scared of loud noises, a behaviorist can help you desensitize them to the sound.
4. Specialist
If your pet has a specific medical issue that requires treatment from a specialist, you will need to visit one of these vets. For example, if your dog has cancer, you would see a veterinary oncologist. Similarly, if your dog needs orthopedics surgery, you would see a veterinary orthopedic surgeon (find more info on this page).
Other vet specialists can be:
Cardiologists (heart)

Dermatologists (skin)

Ophthalmologists (eye)

Dentists (teeth)
5. Holistic Vet
A holistic vet is a type of veterinarian that uses alternative methods to treat your pet. If you are interested in utilizing more natural methods to care for your pet, you may want to visit a holistic vet.
Their services include:
Acupuncture

Chiropractic

Herbal medicine

Homeopathy

Nutritional therapy

Aromatherapy

Flower essences

Low-level laser therapy

Mega-nutrient therapy

Osteopathy

Rehabilitation and sports medicine

Stem cell therapy
6. Mobile Vet
A mobile vet is a veterinarian that comes to you instead of going to them. They can be helpful if you have a pet that doesn't travel well or multiple pets. Some mobile vets have their own clinics on wheels, while others make house calls.
These vets usually cater to clients with horses, as it can be difficult to transport a large animal. But, more and more mobile vets are starting to pop up that will treat smaller animals.
7. Exotic Vet
You will need an exotic vet if you have a non-traditional pet (such as a reptile or bird). These vets have the specialized knowledge and training to care for these types of animals.
The Bottom Line
Whatever pet type you have, a vet out there can provide the care they need. If you're not sure which type of vet to see, ask your current vet for a recommendation. They will point you on the right path. For example, a cat neuter clinic might not be able to help you with your dog's behavioral problems, but they will know who can.
However, many clinics have full services and can help you with any pet. So, if you're seeking a one-stop-shop, that's also an option. Do your research and find the clinic that best fits your needs and your pet's needs.