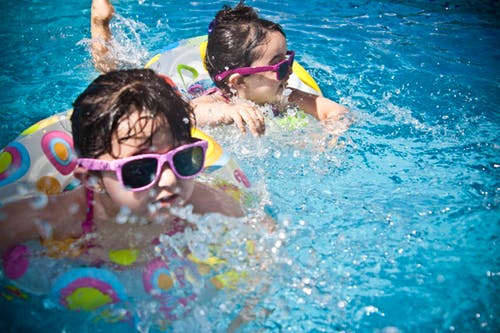 Picture a peaceful afternoon at home. You've had a long day. It's time to sit back, relax, and perhaps enjoy a dip in warm water. This isn't just any water bath. It's a hot tub session right in your backyard. Now, where does this hot tub come from? Today, we are going to be talking about why choosing a hot tub from a Canadian Manufacturer could be the best choice for your home.
What Does a Hot Tub Bring to Your Home?
Having a hot tub at home can be beneficial for many reasons. Some use it for relaxation, some for therapy, and some to have a little fun. There are many types of hot tubs. An excellent example of a great hot tub model is the Canadian Hydropool Hot Tubs. This is a favorite among homeowners because of its unique features.
Build Quality –

A hot tub is a significant investment. Naturally, you would want something that lasts long and doesn't need constant repairs. High-quality hot tubs are long-lasting and only require occasional maintenance.

Massage Feature –

A massage system in a hot tub is all about promoting relaxation. This feature can help reduce the stress and tension in your body.
Price is also a huge factor when choosing a hot tub. The Hot Tub Price depends on many things. The quality and features of the tub, the costs to install, and even the money needed to operate it are all considered.
Energy Efficiency –

Energy-efficient hot tubs are getting more and more popular these days. They not only save you money but are also good for the environment.

Hot Tub Installation –

Of course, you would want a hot tub that's easy to install. It's best to have professionals do it to ensure the installation is done correctly.
A classic hot tub loved for its impressive durability and beauty is the Cedar Hot Tubs – Spa Pack. It's a favorite because its water warms quickly and stays warm for a while.
The Perks of Going Canadian With Hot Tubs
Canadian hot tubs are a favorite for many reasons. Their high-quality construction and unique designs are perfectly fit for the challenging Canadian climate. One factor that represents this well is the hot tub company community in Canada, known for its excellent service and product quality.
Hot Tub Design for Canadian Climate –

Canadian hot tubs are made to survive the harsh winters. They can provide hot water even in freezing temperatures.

Hot Tub Parts Availability –

Local suppliers are widely available in Canada. This makes it really easy for repairs and maintenance work.
A critical feature of Canadian hot tubs is their excellent insulation. This is notably true because of the cold climate they're designed for. It's all about practicality and making sure you enjoy your hot tub experience comfortably.
Hot Tub Insulation –

With good insulation, heat is retained in the hot tub much longer. This results in saved energy and lower costs.

Plumbing Protection –

They come with features preventing the tub's plumbing from freezing and getting damaged during cold weather.
The Green Impact of Canadian Hot Tubs
Canadian hot tubs also promote environmental friendliness. They aim to minimize Greenhouse Gas Emissions and a person's Carbon Footprint with their innovative designs.
Environmentally Friendly –

Canadian hot tubs are produced with a nod to nature. They not only promote comfort for humans but also care for the environment.

Evergreen Pumps –

Pumps used in Canadian hot tubs are designed to be efficient. They save energy and reduce environmental damage.
They're also known for their rigorous testing. This ensures that their tubs meet environmental performance criteria while ensuring efficiency and functionality.
Rigorous Testing –

Every Canadian hot tub goes through thorough tests. It's their way of assuring you get a tub that performs well and helps the environment.

Insulation Layers –

Most Canadian hot tubs have multiple layers of insulation. This helps conserve energy, reduce costs, and lessen their carbon impact.
Comfort and Longevity
Your comfort matters. This is why Canadian hot tubs offer features that promote relaxation and healing. More than comfort, these tubs are built to last. They have excellent parts and advanced technology, ensuring their longevity.
Hydrotherapy Comfort –

If you need serious relaxation, hydrotherapy is for you. Canadian hot tubs provide this comfort, making it the favorite place to unwind for homeowners.

Self-cleaning Filtration system –

Clean water is crucial in a hot tub. Some tubs have a self-cleaning filtration system that keeps the water clean and safe.
When you purchase a hot tub, you're not only paying for the product. You're also investing in its lifespan. With a Canadian hot tub, you will enjoy a longer life expectancy.
Life Expectancy –

Made with premium materials and innovative technologies, Canadian Hot Tubs are built to last. Just remember to maintain your hot tub properly, and it will serve you for years to come!
Conclusion
Canadian hot tubs offer more than an indulging dip; they present a combination of quality, luxury, efficiency, and commitment to the environment. No wonder many homeowners are switching to Canadian hot tubs for their incredible durability and fantastic features. By investing in a Canadian hot tub, you're investing in an environmentally friendly, energy-efficient, and long-lasting hot tub. Now, isn't that peaceful afternoon at home sounding better and better with a Canadian hot tub waiting for you?